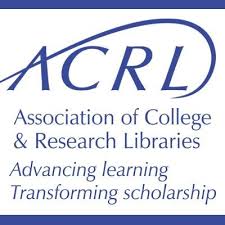 From library listserve:
"Dear colleagues,
Are you a librarian engaged in the Scholarship of Teaching & Learning (SoTL)?
Proposals are now being sought for an edited collection entitled The Grounded Instruction Librarian: Participating in The Scholarship of Teaching and Learning. The volume, which is scheduled for publication by ACRL in 2018, will provide librarians with an introduction to key theories, research, and practices that underpin the Scholarship of Teaching & Learning (SoTL), as well as case studies of how these theories are being used in library instruction. The book offers a mix of theoretical and practical views of the topic designed to deepen librarians' understanding of SoTL and enable them to apply theories to their own instructional practices.
Authors are invited to submit a case study chapter proposal as an email attachment in Word or PDF to librariansotlbook@gmail.com on or before June 1, 2017. The full call for proposals is available here (or by visiting http://bit.ly/librarianSoTL).
Please email librariansotlbook@gmail.com with any questions. Thank you for your consideration!
Sincerely,
Melissa Mallon, Director of Peabody Education Library /Director of Liaison & Instruction Services at Vanderbilt University
Rhonda Huisman, Director of University Library Services at Marian University (IN)
Lauren Hays, Instructional and Research Librarian at MidAmerica Nazarene University
Cara Bradley, Liaison Services Coordinator at the University of Regina in Saskatchewan, Canada
Jackie Belanger, Assessment Librarian at the University of Washington Libraries
Manuscript Editors
—
Melissa Mallon
Director of Peabody Library
Director of Liaison & Instruction Services
Vanderbilt University
PMB 135 | 230 Appleton Place
Nashville, TN 37203″