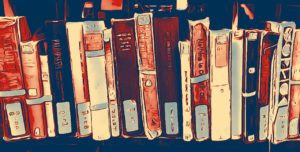 We love books at CMLE Headquarters!
On our weekly podcast, Linking Our Libraries, we always have a book segment so we can share some of the books we are reading. Since this has been so popular with our listeners, we decided to talk about books even more, in additional formats! This includes a second podcast about books coming out later this fall, and also includes some regular book suggestions here on our site.
(Books below have links to Amazon; if you follow them and make a purchase Amazon will donate a small percentage of your sale to CMLE! We appreciate it!!)
Looking for a delightful story for middle-grade readers? I loved listening to Liesl & Po by Lauren Oliver, narrated by Jim Dale (he also narrated the US version of the Harry Potter series). The story had a definite fairy-tale vibe, plus great villains, development of unlikely friendships, and using teamwork to overcome obstacles. Even though it is technically a book for middle grade readers, the story was easily enjoyed by an older reader as well!
From Amazon: "Liesl lives in a tiny attic bedroom, locked away by her cruel stepmother. Her only friends are the shadows and the mice—until one night a ghost named Po appears from the darkness.
That same evening, an alchemist's apprentice named Will makes an innocent mistake that has tremendous consequences for Liesl and Po, and it draws the three of them together on an extraordinary journey."
Lauren Oliver has written many other books, some of which include:
What do you think? Have you read any of these books? Do you have other suggestions? We want to hear all about it in the comments section!