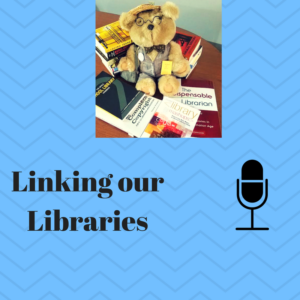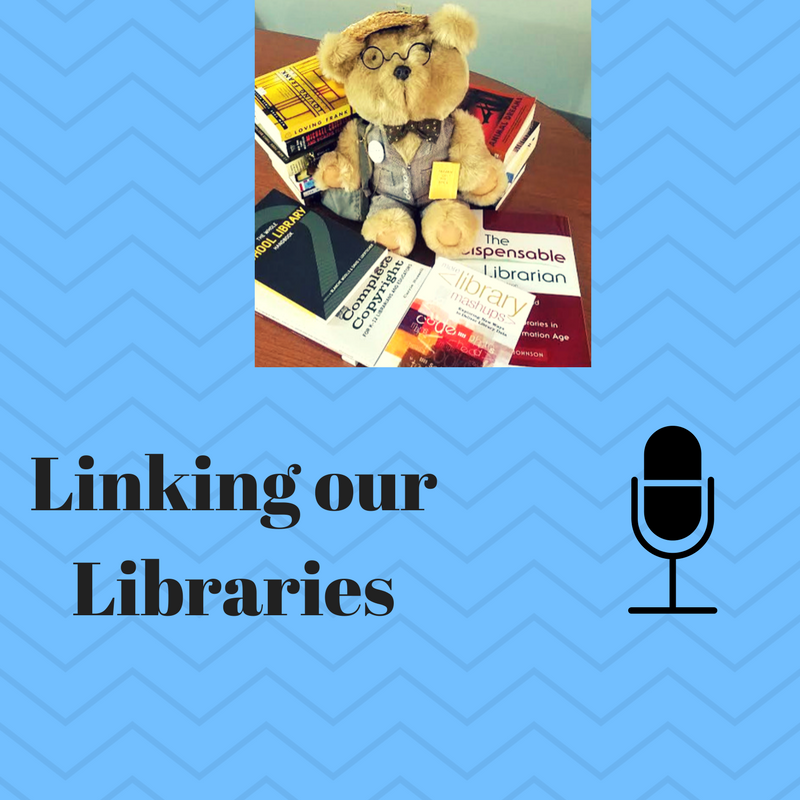 Tune into our podcast, to find out all the great things happening in all sorts of libraries! Scroll down to see blurbs on each episode, and links to the full information for each.
Want to listen to an episode?
Whatever tool you use, we hope you enjoy it! Thanks for listening, and sharing ideas on libraries!
Do you want to talk with us about a topic? Could you use a helping hand in your library? We want to help! Tell us about it here, and let's get started.
This week we are talking about Strategic Planning.
Did everyone panic a little bit there? No need!
Strategic Planning is one of those things that sounds scary and hard and like it will take you a huge amount of time. But really, it's just thinking about the future and what you want to do in your library. Generally strategic plans will be about three to five years. After that point, it becomes tougher to know what is going to be happening in your library and in the world around you. The idea is that it is a long term plan. Shorter time periods are tactical plans, or project plans.
Today we are going to do a quick overview of the steps involved in Strategic Planning.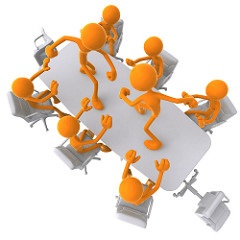 Usually we talk about how wonderful libraries are – and they are! And we talk about cheery, happy, fun things in libraries – and there are tons of them! But today we are talking about a much more uncomfortable topic, but important in libraries: Conflict.
We are all about Minnesota Nice here, and it would be wonderful if everyone was nice, everyone agreed on library issues, and everyone agreed on everything. But we all know that when you work with other people, and when you work with members of the public, things do not always turn out so well. Conflict is inevitable and dealing with it can be hard.
But: like so many things, there is a process you can follow to make conflict situations better! We are going to walk through some ideas here to help reduce conflict situations, and hopefully to make things better. We are not going to fix everything – nothing will. But "better" is a good step in the right direction! Check out our podcast on Stress in the Workplace from Season One to get some good strategies for handling stress that may be a part of conflict.
So everyone take a deep, yoga breath, sit in a nice comfy chair or be engaged in a happy activity, and let's talk about some skills for reducing conflict in your library.
This week we are talking about Staff Development, and we have a Guest Host: Elizabeth Proell, from St. Cloud Public Library.
You know that to do any job in a library means you have to keep building and honing your skills. Everything we do changes, develops, and evolves – and this will never stop.  If there ever was a time in libraries where we could just coast along on skills we learned twenty years ago, those days are long gone! Technology, automation, and streamlining of all organizations and workers means that we are constantly looking for better, faster, cheaper ways to do all the work we do every day. And what that really means for all of us is that we have to not only keep up with things happening around us – but we need to be out there ahead of our patrons so we are ready to help them build their skills! It's not just embarrassing to not be able to answer a question on email or web design or VR technology – it is bad practice.
We know it is a challenge!! Your budget is stretched to the max already, your time is also filled as full as you can get it. So we are here to help you! CMLE's website is filled with information and links to all kinds of great places to go to help you build your skills.
This week we are talking about people who like libraries allllmooost as much as we do! Does your library have a Friends group? A PTA? A volunteer group? Something else? Any of these can be just great for you, and can really help to make your library life easier.
There a subtle shades of differences in these groups. Generally, a PTA group is focused on helping the school as a whole, but can be working on the library as an occasional or regular part of the work they already do. Volunteers are nice people who come do tasks for us, so library staff can be utilized in helping patrons more directly, or in carrying out tasks that only staff can do. Friends are usually and organized group working in conjunction with the library. In all these relationships, patience and proceeding from a starting place of good intentions given and assumed will help make them work out!
It is so nice to have people around who want to help, so as library people we should make sure we use them effectively so they have a good experience. You can find all kinds of information about developing a Friends group in your library, no matter how big or small you are; and you can find some good training information to be sure your Friends feel confident in their roles.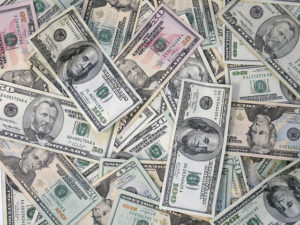 This week we are talking about Grants.
These can be wonderful, and bring your library new materials, equipment, programs, and services! That is all great! Of course, nothing comes for free, so they also bring you extra paperwork, reporting responsibilities, staff time, and the need to oversee potentially new programs. You need to spend some time weighing the costs and the benefits to your individual situation. Every grant will not be right for you and your organization – but if you find something that can bring you benefits: Go for it!! Apply! It never hurts to ask for money to help build for your community!
And of course, as with every topic we discuss here – at CMLE we are available to help you with this process. If you have never written a grant, but get some ideas after listening to this episode – we can help you put your idea together and turn in a great application! If you are an experienced grant writer, but want someone else to look over things for you – we are available to help with that also! We never recommend you creating grants alone; it is always better as a team project. And if you want CMLE to be part of your team, we are ready to help!
Older Episodes:
Thanks for listening and for supporting our podcast!
Do you want to talk to us about these topics, or do you have suggestions for upcoming shows??? Just fill out the comment box below, and we will be ready to help you!